Affordable universal healthcare: Finding the sweet spot for Lebanon's Ministry of Public Health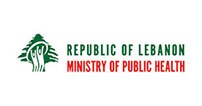 The Ministry of Public Health in Lebanon is the insurer of last resort, covering any Lebanese person who is not covered by other mechanisms. Healthcare in Lebanon fares well when compared to others; the country ranked 32nd on Bloomberg's 2017 Healthiest Country Index. The infant mortality rate stands at 4 per 1000 people, life expectancy at birth is roughly 81.2 years, and the number of doctors stands at 32 per 10,000 people, all better than OECD averages for these categories. However, this coverage is littered with major challenges and the budget associated with it is not sustainable in the long run. The annual MoPH healthcare bill costs US$500 million, and out-of-pocket payments are 37 percent of total healthcare expenditure, one of the highest rates in the world. Furthermore, beneficiaries have limited awareness of their rights, and frequently patients are wrongfully denied healthcare access. Moreover, there is absence of solidarity; beneficiaries of MoPH services do not contribute to the MoPH budget to cover some of their medical bill (in the form of pre-payments or in the form of co-payments on drugs).
The previous Minister of Public Health, H.E. Ghassan Hasbani, formerly a partner at Booz & Company, asked Strategy& partners for their support in a pro-bono assignment aimed at improving the healthcare coverage program of the MoPH through enhancing beneficiaries' access to MoPH healthcare services, reaching universal coverage for all citizens, introducing healthcare solidarity/contributions to the system, containing the MoPH healthcare bill, and reducing patients' out-of-pocket payments.
The Strategy& team began the work by aligning with key stakeholders on a robust framework for defining the healthcare coverage program. The framework included eight dimensions: Eligibility Criteria, Benefit Design, Pricing and Funding, Beneficiaries Recruitment, Provider Network, Provider Reimbursement, Utilization Management, and Plan Administration.
We assessed the healthcare system in Lebanon across the defined framework. We interviewed key stakeholders throughout the ministry, as well as selected members of the parliament and stakeholders in related ministries (e.g., MoSA). This allowed us to build a good understanding of key strengths and challenges. In parallel, we benchmarked the healthcare coverage of four countries (Netherlands, Australia, South Korea, and Turkey) that had made similar transformations; this helped us in identifying best practices and providing the MoPH with recommendations.
Next, we drafted options for each of the dimensions and had a number of workshops with the minister and other advisors to align on the way forward. After agreeing on the eligible beneficiaries, the benefits, and other services, we worked closely with actuaries at healthcare benefits management company GlobeMed to price the new program and project the MoPH budget and funding required.
Our part was completed in June 2017 after presenting the new program to more than 20 healthcare stakeholders across the country, and collecting and integrating their feedback. In July 2017, the minister announced the new MoPH strategy with the healthcare coverage as one of the pillars. Between October 2017 and November 2018, the new "Universal Health Coverage" law successfully made it through the three required parliamentary committees and today it awaits ratification and enactment at the General Assembly of the Lebanese Parliament.
This was a high-impact project that is being discussed at the highest level of government and will we hope improve the lives of millions of Lebanese who do not have appropriate access to quality healthcare, through innovative solutions that will eliminate the system's long-standing limitations.
The Strategy& team learned a great deal about designing a healthcare coverage program at the national level. Additionally, we were happy to learn about the humanitarian services provided by the MoPH and were pleased to give back to the ministry and to the country.
Creating an impact report for the Brave Heart Fund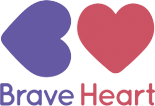 Established in 2003 as a grassroots initiative, the Brave Heart Fund is a charitable fundraising initiative at the Children's Heart Center at the American University of Beirut Medical Center (AUBMC) that helps cover the medical and/or surgical expenses for underprivileged children suffering from congenital heart disease (CHD). Since its inception, the Brave Heart Fund has saved the lives of over 3,400 children diagnosed with CHD. In 2016 alone, the Brave Heart Fund covered the treatment of more than 284 cases whose means did not allow for care otherwise. Although the Brave Heart Fund has been able to sustain good revenues from events, donations, and grants since its inception, its objectives to grow in Lebanon and cover all children diagnosed with CHD in Lebanon require more exposure to the different stakeholders and more credibility and assertion of its values. For that purpose, the BHF Association requested the support of Strategy& in the development of its first impact report to introduce the association, its values, and its objectives to a broader audience, and clearly demonstrate its credibility and potential for growth.
To complete this pro bono project, the Strategy& team started by interviewing Brave Heart Fund stakeholders to understand their key aspirations. Following the interviews, the Strategy& team conducted benchmarks of impact reports for similar global associations to bring in the best practices on the content and the outline for the report. Based on benchmarks and the Brave Heart Fund's report objectives, we decided to start with an overview of CHD and a brief history of the association, then detail achievements of the association (cases covered overall, by service, etc.) and the operating model (organization, partners & ambassadors, fundraising activities, and patient selection process), and end with the financial performance of the association. With a client-approved report outline and data from the different stakeholders, we wrote the report and socialized it with the Brave Heart Fund.
The impact report helped the Brave Heart Fund on multiple ends. First, it helped improve the Brave Heart Fund's positioning in the field of congenital heart disease (CHD). The different sections of the impact report clearly show that the people and partners behind the Brave Heart Fund are leaders in the field and that the operating model reflects the values of the association. Furthermore, showcasing the association's achievements since inception and demonstrating how that has helped increase the donors' and stakeholders' trust in the association and its potential for growth will lead to an increase in donations. Finally, the impact report will increase the association's exposure, leading to new donors willing to invest in the Brave Heart Fund and to new volunteers willing to put time and effort in the association.
A recommendation of focused growth for Right Bite

Right Bite, a healthy meal plan provider in Dubai, was launched in 2004. Since then, it has expanded to operate across four lines of business: personalized meal plans, catering, on the go (i.e., cafeteria takeovers, retail), and on-demand meal delivery. The company's objective is to promote a healthy lifestyle, in a country where obesity and diabetes rates are among the highest worldwide.
Over the last couple of years, top-line growth has stalled across Right Bite's offerings, and the company has struggled to achieve adequate levels of profitability. Accordingly, Right Bite, in coordination with Endeavor, a nonprofit advocate for entrepreneurs, approached Strategy& to support it in developing a growth strategy.
The Strategy& team started the project by interviewing Right Bite's management team, with the goal of having a more detailed view on the firm's financial and operational situation, as well as growth objectives, investment appetite, and differentiated capabilities. We then conducted a detailed market assessment across each of Right Bite's four offerings, to determine market demand and profitability, competitive landscape, and key market drivers and uncertainties. This assessment yielded our recommendation for Right Bite to focus on just a few offerings, those with attractive market dynamics and where Right Bite has differentiated capabilities.
We followed up the recommendation with a best practice analysis based on international benchmarks operating across the prioritized offerings, and synthesized eight major levers for Right Bite to focus on in driving its top-line growth. The Right Bite management team welcomed the recommendations and agreed to shift focus to the prioritized offerings and begin to implement the growth levers.
Partnering with Ashoka to promote the changemakers

One of our recent pro bono engagements at Strategy& was with Ashoka, an international organization that advances social entrepreneurship by identifying and "adopting" leading social entrepreneurs. The NGO promotes systemic institutional change and supports entrepreneurs on their systemic change by matching them with an ad hoc team of advisors. Known as the "Globalizer," this unique advisory platform is one of Ashoka's core programs. As part of the advisory group, our team partnered with Amr El Tayeb, founder of Smart Medical Services in Egypt.
Smart Medical Services, founded in 2009, manages customized healthcare plans for the underprivileged and non-insured classes in Egypt, by aggregating demand and presenting it to healthcare providers. Through weekly calls over a three-month period, we helped Amr better define customer segments and streamline customer packages, refine his healthcare service provider partnering approach, and identify customer attraction and retention channels.
Entrepreneurs in Ashoka's program are invited to become Fellows, and are eligible to participate in Globalizer Summits, where participating Fellows gather with highly successful CEOs, entrepreneurs, and experts to further refine their strategies, solve key challenges, and open strategic doors.
Amr became an Ashoka fellow in 2017, and in June 2018, he participated in Ashoka's "Accelerating Healthcare Access" Globalizer Summit where he was given valuable feedback. Ashoka Fellows receive early-stage financial support and a lifetime membership in an expansive network of peers and partners, enabling them to achieve their vision and broaden their impact.
Helping the helpers: A strategic plan for Endeavor UAE

Endeavor UAE was established in 2013 as a non-profit responsible for supporting high-impact entrepreneurs in the region. Endeavor UAE is part of the Endeavor Group that is active in 25 countries around the world.
Endeavor UAE requested Strategy&'s assistance to address a set of strategic challenges and questions regarding its strategy, sustainable growth, and marketing strategy. We developed a strategic plan that assisted Endeavor across four key areas. First, we baselined the current performance of Endeavor UAE, and interviewed key board members and entrepreneurs to identify gaps and potential improvements. We also benchmarked more than 15 relevant regional and international NGOs, including eight global Endeavor chapters. Then we formulated Endeavor UAE's vision, mission, and five-year strategic objectives. Second, we identified a long list of initiatives across the strategic directives and shortlisted key revenue-generating initiatives. Third, we identified Endeavor UAE's marketing objectives, and defined a prioritized list of marketing initiatives that would help boost Endeavor UAE's presence in UAE. Finally, we developed an overall masterplan to implement all initiatives, along with key activities, time, and resources required for each initiative. We introduced our plan via a successful workshop with Endeavor UAE's Managing Director.
LIFE upgrades to LIFE 2.0 with help from Strategy&

Lebanese International Finance Executives (LIFE) is a global non-profit organization of more than 800 finance professionals with Lebanese origins/ties, spread out across 10 or more chapters around the world, including New York, London, Geneva, Dubai, Hong Kong, and Singapore. LIFE's core mission is "to channel the influence of Lebanese finance executives worldwide in order to establish stronger bonds, nurture the next generation, and promote Lebanon." The organization revolves around three key pillars:
Connect: organizing networking events for members to strengthen their Lebanese connections abroad, and professional events for business introductions, development, and collaboration.
Nurture: providing scholarships for top business/finance programs to exceptional students, and mentorship for said scholars and LIFE members, as well as facilitating job/internship opportunities.
Promote: lobbying with foreign policymakers, publishing economic and financial thought leadership, supporting Lebanese entrepreneurship, and encouraging foreign investment in the Lebanese economy.
As LIFE approached its 10-year anniversary, the board wanted a comprehensive review of the organization's efforts to realize its mission. The board reached out to Strategy& seniors in late September 2018 for pro bono support to assess LIFE's current value proposition and lay the foundations for a new one, "LIFE 2.0," to be announced and voted on at a leadership offsite in Versailles, France, in mid-November.
The Strategy& team began by conducting a high-level baseline of the organization's pillars, chapters, and finances through data analysis and key stakeholder interviews. Accordingly, we set up a framework for LIFE's value proposition review around three dimensions: positioning, governance, and operations.
We then launched a detailed survey of all current and former members to assess their level of involvement with LIFE, satisfaction with services received, and key areas of improvement. We conducted interviews with a representative sample of current and former members of all tenures from all chapters. We also identified best practices from six benchmark organizations with similar Lebanese affinity or finance focus to feed into potential recommendations for LIFE 2.0. As a result, we shortlisted three to five considerations per dimension to moderate the value proposition revamp discussion, with options to be voted on at the offsite.
At the offsite, the manager presented our work to more than 90 people during a one-hour fireside chat moderated by a LIFE board member. Overall, the attendees found the session very engaging as it zoomed in strictly on how the organization should evolve to remain relevant to them. This was followed by intensive four-hour breakout sessions in which members debated our proposed value proposition considerations to reach a consensus. Subsequently, the board convened and asked for our final input before deciding on the value proposition of LIFE 2.0.
The day was capped off with a round of applause from the crowd and a word from the chairwoman commending the quality work, effort, and time our team put in, and inviting us to become members of LIFE. She also recognized Strategy&'s success as the best employer of top Lebanese talent. One board member told us we were "a huge hit and one of the big highlights of the offsite. Lots of good feedback on the quality of the analysis and your succinct and at times humorous presentation." Another thanked us for "making the herculean effort of joining us in Versailles, and for providing us with such interesting and thought-provoking insight into the organization that LIFE is today. We will surely benefit from your work as we move into the future and attempt to create LIFE 2.0."
From this pro bono engagement, we gained firsthand experience on how niche professional organizations operate at the board level, and how they need to consistently innovate to remain relevant regardless of their affinity bonds. Additionally, we were glad to have interacted with many Lebanese success stories in the world of finance, in the hopes of better future collaboration between consultants and financiers to help improve Lebanon's economic situation.