Choose the right integration partner
Acquisitions can be your single costliest undertaking. A partner that fully understands this and can guide you throughout the process and help to avoid common pitfalls.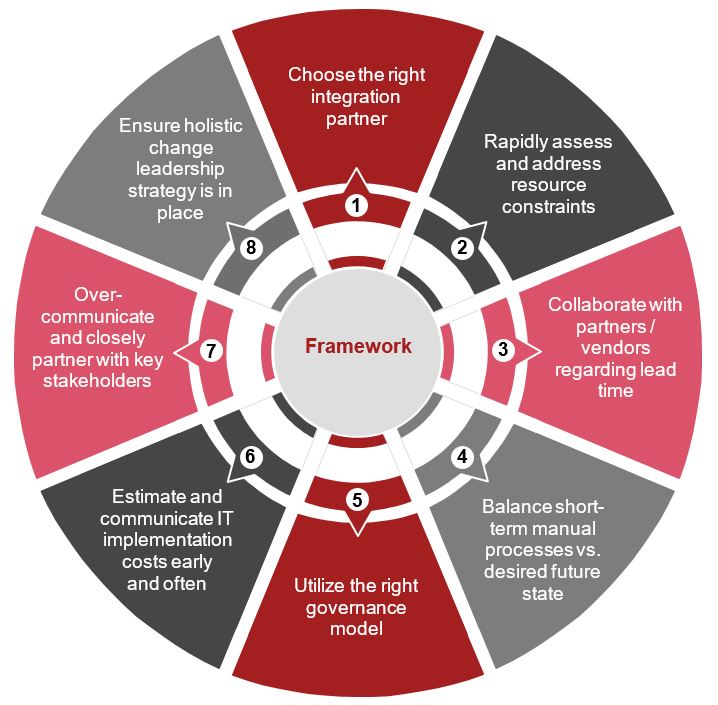 Rapidly assess and address resource constraints
If resources need to be hired or sourced, these conversations must be started as soon as possible, so ample time can be spent hiring and onboarding the resources.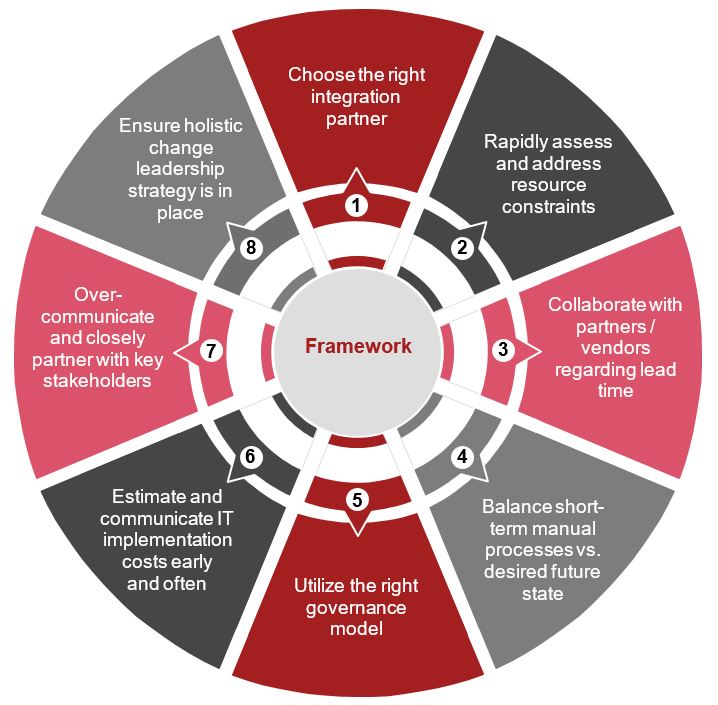 Collaborate with partners / vendors regarding lead time
For optimal success, connect with partners or vendors as soon as project requirements are known to ensure higher levels of engagement and a possibly smoother contracting process.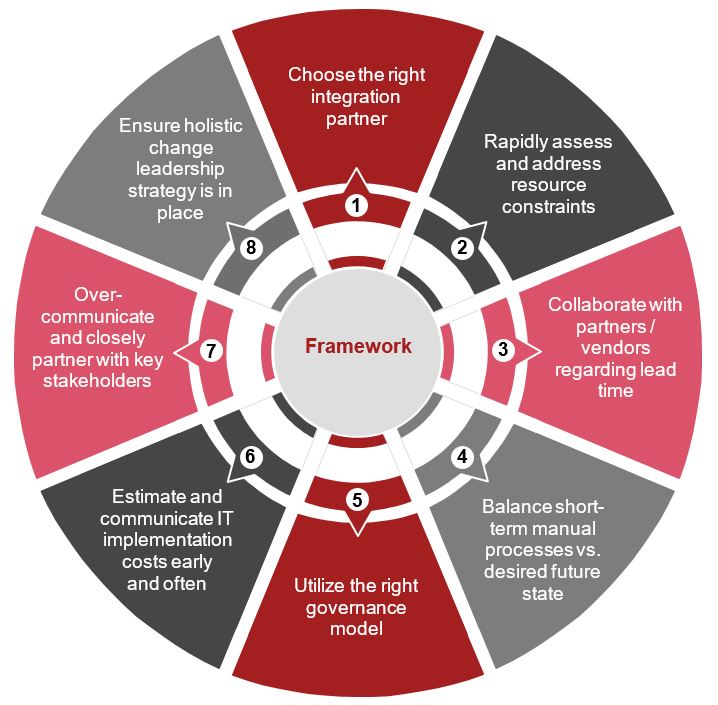 Balance short-term manual process vs. desired future state
Clarity in near-term objectives (and cost) with long-term objectives (and cost) are important for companies to consider.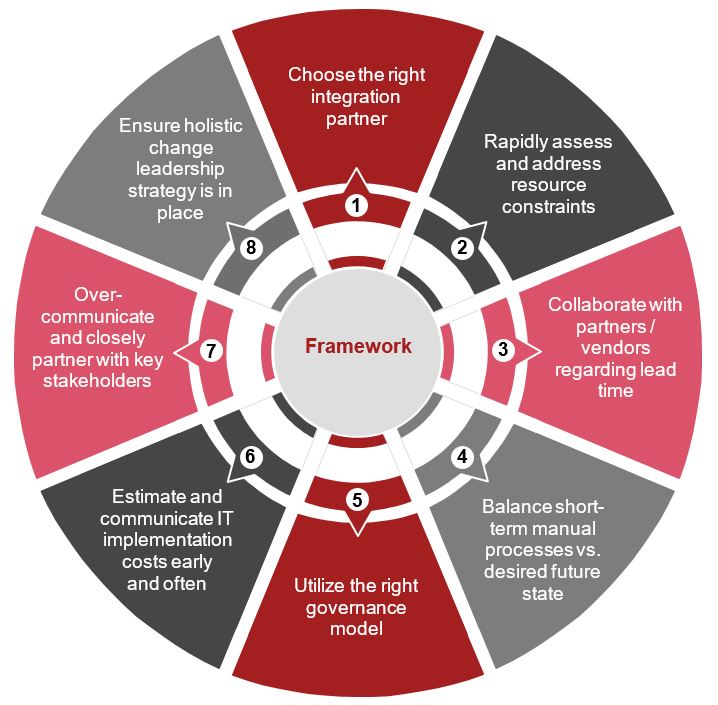 Utilize the right governance model
A broad view of governance is required to successfully manage the integration process.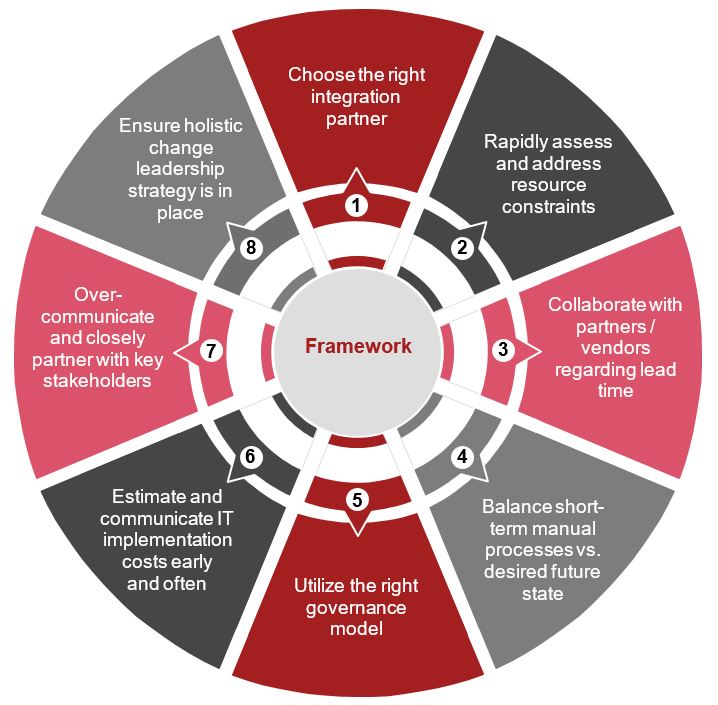 Estimate and communicate IT implementation costs early and often
Early identification of IT costs-to-achieve eliminate financial surprises and help align leadership and other stakeholders around the roadmap and plan.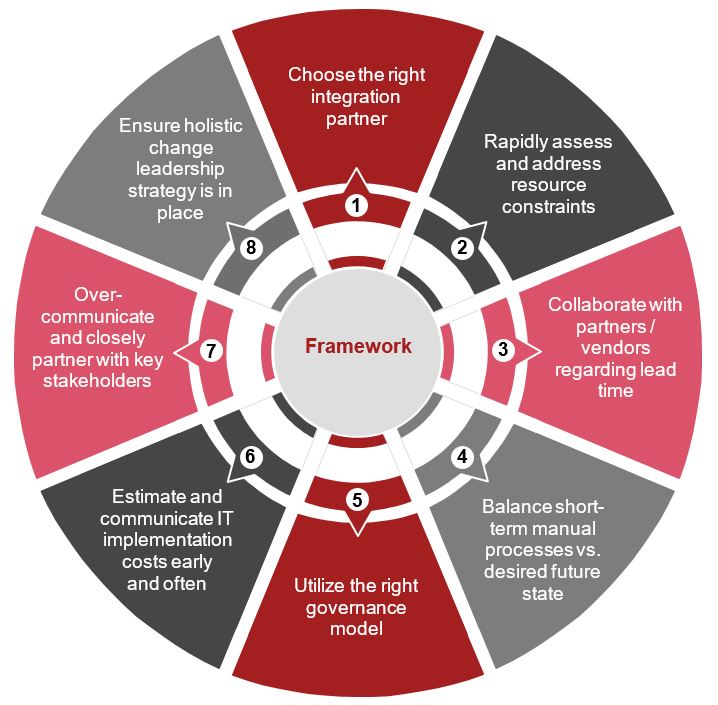 Over-communicate and closely partner with key stakeholders
IT touches all functions. As a result, any technology decisions that are made impact a significant number of people and process within other business functions.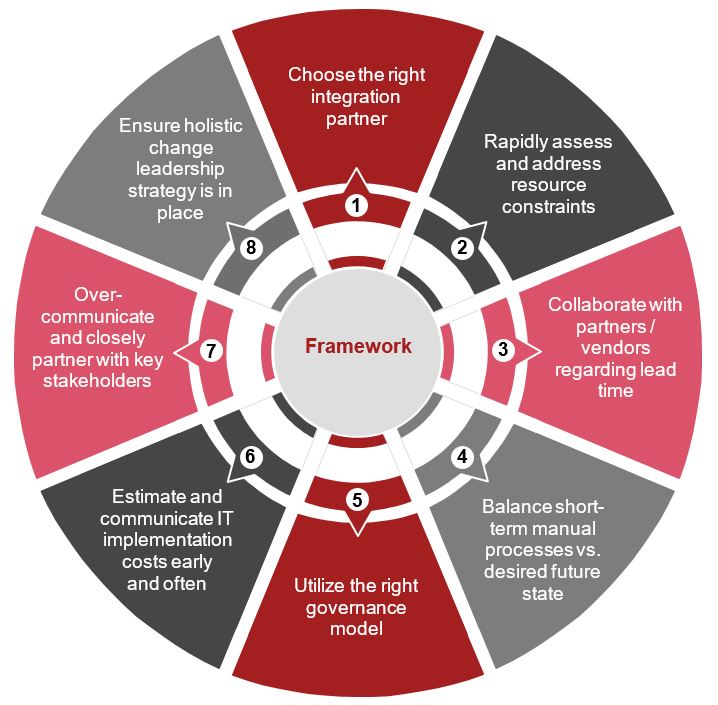 Ensure holistic change leadership strategy is in place
Allowing enough time for stakeholder alignment and buy-in (not to mention training) is key to a successful transition.